Description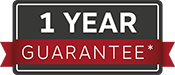 Sealey Digital Multimeter 5-in-1
5-in-1 Digital multi-tester has been designed to combine the functions of Sound Level Meter, Light Meter (Lux), Humidity Meter, Temperature Meter and Digital Multimeter.
Conforms to IEC-1010 and CATIII 600V safety requirements for electrical equipment for measurement, control and laboratory use.
Features integral upright stand, auto and manual range selection, data-hold, relative measurement, auto-power-off function, LCD display and back light.
Supplied with test probes and thermocouple.

Specification:
Model No TM104
Brand: Sealey
Nett Weight: 320g
AC Voltage (Accuracy): 4V, 400V (±0.8%), 600V (±1.5%)
DC Voltage (Accuracy): 0-400mV, 400V (±0.7%), 600V (±1.0%)
AC Current (Accuracy): 40mA, 400mA (±1.5%), 10A (±3.0%)
DC Current (Accuracy): 40mA, 400mA (±1.2%), 10A (±2.0%)
Resistance (Accuracy): 400Ω, 4MΩ (±1.2%), 40MΩ (±2.0%)
Capacitance (Accuracy): 4nF, 40µF (±3%), 200µF (±8%)
Temperature (Accuracy): -20°C-0°C (±5%), 0°C-20°C (±3%), 20°C-400°C (±2%)
Frequency (Accuracy): 9.999Hz (±2.0%), 99.99Hz, 9.999kHz (±1.5%), 99.99kHz, 199.99kHz (±2.0%)
Duty Cycle: 0.1%-99.9% (±3.0%)
Continuity Audible: Yes
Diode Test: Yes
Transistor Test: No
Hi-Impact Rubber Case: No
Digits x Height: 7 x 19mm
Low Battery Indicator: Yes
Battery (Supplied): 1 x 9V
Information: Data-Hold & Auto Power Off
Size (L x W x D): 178 x 85 x 40mm
Weight: 320g
Conformity: IEC 1010
Humidity: 30-90% (±8%)
Sound Level: 35-100dB (±5dB at 94dB)
Light: 0-40,000Lux (±5%) (x10)
Product Guarantee:
1 Year
Catalogue Page:
Page 473
Downloadable Files:
Payment & Security
Your payment information is processed securely. We do not store credit card details nor have access to your credit card information.