Description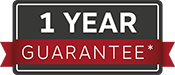 Sealey Petrol Engine Timing Tool Kit - Ford, Volvo 1.6 EcoBoost - Belt Drive
Contains the tooling required to set and lock the engine along with a tensioner locking pin.
Includes a time-saving crankshaft pulley alignment tool.

Specification:
Model No VSE6560
Application(s):
Ford: B-Max (12-18), C-Max (03-18), Fiesta (08-17), Focus (04-18), Galaxy (10-15), Grand C-Max (10-18), Grand Tourneo Connect (13-15), Kuga (13-15), Mondeo (07-15), S-Max (10-15), Tourneo Connect (13-15), Transit Connect (13-16)
Volvo: S60 (11-15), S80 (10-15), V40 (10-15), V60 (11-15), V70 (10-15)
Brand: Sealey
Engine Codes:
Ford: HXDA, HXDB, HXJA, HXJB, IQDA, IQDB, IQDC, IQJA, IQJC, IQJE, JJMA, JQDA, JQDB, JQGA, JQMA, JQMB, JTBA, JTBB, JTDA, JTDB, JTWA, JTWB, KGBA, MUDA, MUDD, PNBA, PNDA, PNDD, RHBA, RVJA, SIDA, U5JA, XTDA, XTDB
Volvo: B4164T, B4164T2, B4164T3, B4164T4
Nett Weight: 0.86kg
OEM Tools:
Ford: 303-748, 303-1054, 303-1097, 303-1550
Volvo: 999-7406, 999-7429, 999-7431
Product Guarantee:
1 Year
Catalogue Page:
Page 409
Downloadable Files:
Payment & Security
Your payment information is processed securely. We do not store credit card details nor have access to your credit card information.