Description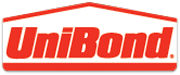 Unibond 10 Pack 20mm x 40mm No More Nails Double Sided Permanent Strips
Strong, Double Sided, Instant Grab Mounting Tape
Eliminates the Need for Nails and Screws in Many DIY and Repair Jobs
Safe and Easy to Use. The Tape Sticks to Most Building Materials
Holds up to 3kg Per Strip and is Suitable for Both Interior and Exterior Use
Quantity:
10 Strips
Size:
20mm x 40mm
Can be Used for Mounting:
Pictures
Frames
Signs
Hooks
Bathroom Fixtures
Car Number Plates
Kitchen Fixtures
House Numbers
Ideal for the Following Materials:
Metal
Wood
Ceramic
Brick
Stone
Tiles
Glass
Plastic (Except PE and PP)
Note:
Not Recommended for use on Teflon, Wallpaper or Other Unsound or Dirt Repellent Coated Surfaces. Not Suitable for Mirrors
Payment & Security
Your payment information is processed securely. We do not store credit card details nor have access to your credit card information.