Description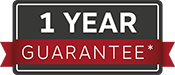 Sealey Alternator Freewheel Pulley Removal Set 35pc
Comprehensive set for easy removal of freewheel alternator pulley, either on or off the vehicle.
Allows alternator shaft to be held while pulley retainer is removed.

Specification:
Model No SX404
Brand: Sealey
Contents: Combined Socket Bits; 1/2"Sq Drive; TRX-Star* - T50-31T Ø13.60 x 113mm, T50-33T Ø19.40 x 65mm, T50-33T Ø19.40 x 113mm, Spline - M10-31T Ø13.60mm x 112mm, M10-33T Ø14mm x 83mm, M10-33T Ø19.40 x 65mm, M10-33T Ø19.40 x 112mm, 10mm Hex Drive; 10mm Socket-33T Ø19.40, 10mm Socket - 21mm Hex, Hex Adaptors; 17 (x2), 22, 19 x 28, 21 x 28, 22 x 28mm, Spline Adaptors; 33T-Ø17.90mm, 33T-Ø19.40mm (x3), Hex/Pin Adaptors; 38mm - 3-pin, Round Pin Adaptors; Ø35mm - 4-pin, Ø40mm 3-pin, Bits; Hex; M8, M10 x 75mm, M10 x 100mm, Socket; 10mm x 75mm, Spline; M10 x 65mm, M8, M10 x 75mm, M10 x 100mm, M10 x 140mm, TRX-Star*; T40, T50 x 75mm, T50 x 100mm, Adaptor; 1/2"Sq Drive x 10mm Hex
Nett Weight: 3.71kg
Product Guarantee:
1 Year
Catalogue Page:
Page 484
Downloadable Files:
Payment & Security
Your payment information is processed securely. We do not store credit card details nor have access to your credit card information.