Description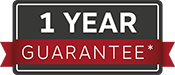 Sealey Camshaft Locking Tool - for Ford, Volvo 1.6 EcoBoost - Belt Drive
Used to set and lock the camshafts into their timing position when the variable valve timing sprockets have to be removed.
To be used in conjunction with Model No. VSE6560 Timing Tool Kit.

Specification:
Model No VSE6562
Application(s):
Ford: B-Max (12-17), C-Max (03-18), Fiesta (08-17), Focus (04-18), Galaxy (10-15), Grand C-Max (10-18), Grand Tourneo Connect (13-15), Kuga (13-15), Mondeo (07-15), S-Max (10-15), Tourneo Connect (13-15), Transit Connect (13-16)
Volvo: S60 (11-15), S80 (10-15), V40 (10-15), V60 (11-15), V70 (10-15)
Brand: Sealey
Engine Code(s):
Ford: HXDA, HXDB, HXJA, HXJB, IQDA, IQDB, IQDC, IQJA, JJMA, JQDA, JQDB, JQGA, JQMA, JQMB, JTBA, JTBB, JTDA, JTDB, JTWA, JTWB, KGBA, MUDA, MUDD, PNBA, PNDA, PNDD, RHBA, SIDA, XTDA, XTDB, RVJA, U5JA
Volvo: B4164T, B4164T2, B4164T3, B4164T4
Nett Weight: 0.53kg
OEM Tool(s):
Ford: 303-1552
Product Guarantee:
1 Year
Catalogue Page:
Page 409
Downloadable Files:
Payment & Security
Your payment information is processed securely. We do not store credit card details nor have access to your credit card information.