Description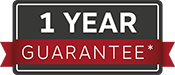 Sealey Camshaft Sprocket Puller - for Ford, Citroen, Peugeot, Mazda Diesel Engines
3-Legged puller specifically designed to remove the camshaft sprocket on Ford, Citroen, Peugeot and Mazda diesel engines without causing damage to the pulley.

Specification:
Model No VSE50422
Brand: Sealey
Nett Weight: 0.39kg
Applications:
Citroen: C3 III (10-15), DS3 (10-15), Xsara II (00-15), Xsara Picasso (99-10), C4 (04-11), C4 II (11-15), C4 Picasso/Grand Picasso (10-15), C4 Aircross (12-15), C5 (00-05), C5 II (04-08), C5 III (10-15), DS4 (11-15), Xantia (98-01), Synergie/Evasion (99-03), C8 (02-15), Nemo (08-10), Berlingo I/II (99-11), Berlingo III (08-15), Dispatch/Jumpy (99-07), Dispatch/Jumpy II (07-15), Relay/Jumper (01-02)
Ford: C-Max (10-15), Courier (00-02), Fiesta (08-11), Fusion (02-11), Focus (11-15), Galaxy (07-15), Kuga (10-15), Mondeo (06-15), S-Max (06-15), Tourneo Connect (02-06), Transit Connect (02-06)
Mazda: 2 (DE/DH) (02-10)
Peugeot: 107 (05-10), 1007 (05-10), 206 (01-09), 206CC (05-07), 208 (12-14), 306 (99-02), 307 (01-06), 307CC (05-09), 308 (11-14), 308CC (09-14), 407 (08-11), 407 Coupe (07-12), 508 (11-14), RCZ (10-14), 2008 (13-14), 3008 (10-14), 4008 (12-14), 5008 (10-14), Bipper (08-10), Partner/Partner Origin/Ranch I/II (05-11), Partner III (08-14)
Engine Codes:
1.4D TDCi/HDi: F6JA, F6JB, F6JC, F6JD, 8HP (DV4C), 8HR (DV4C), 8HS (DV4TED), 8HZ (DV4TD), 8HX (DV4TD), DV4C (8HP), DV4C (8HR), DV4TD (8HT), DV4TD (8HX), DV4TD (8HZ), DV4TED (9HS)
1.6D TDCi/ HDi: G8DA, G8DB, G8DC, G8DE, G8DF, HHDB, HHDA, HHJA, HHJB, HHJC, HHJE, HHJF, 9HE (DV6TED), 9HG (DV6C), 9HH (DV6DU), 9HJ (DV6TED), 9HK (DV6ETED), 9HLG (DV6CM), 9HM (DV6UC), 9HN (DV6ETED), 9HL (DV6C), 9HR (DV6C), 9HS (DV6TED4BU), 9HT (DV6BTED4), 9HT (DV6BUTED4), 9HU (DV6UTED4), 9HV (DV6TED4B), 9HW (DV6TED4), 9HX (DV6ATED4), 9HX (DV6TED4), 9HY (DV6TED4), 9HZ (DV6TED4), DV6UC (9HM), DV6C (9Hl), DV6C (9HR), DV6D (9HP), DV6UC (9HM), DV6CM (9HG), DV6DTED (9HE), DV6DTED (9HF), DV6DTED (9HJ), DV6DTED (9HK), DV6DTED (9HN), DV6DTED (9HP), DV6TED4 (9HU), DV6TED4 (9HV), DV6TED4 (9HX), DV6ATED4 (9HW), DV6ATED4 (9HX), DV6TED4 (9HY), DV6ATED4 (9HZ), DV6DTEDM (9HJ)
1.6D TDCi ECOnetic: HHJD
1.8D Turbo/TDCi: RTN, RTP, RTQ, BHDA, BHDB, BHPA, C9DA, C9DB, C9DC
1.8D TDCi ECOnetic: KHBA
2.0D TDCi: AZBA, AZBC, AZWA, AZWC, G6DA, G6DB, G6DC, G6DD, G6DE, G6DF, G6DG, KLBA, LPBA, TXBA, TXDA,TXDB, TXWA, TYBA, TYDA, TYWA, UFBA, UFDB, UFWA, UKBA, UKBB, UKWA, UKDB, QXBA, QXBB
2.0D TDCi ECOnetic: KLBA, LPBA, TYBA
2.0D Hdi: AHY (DW10CE), AHZ (DW10CTED4), RHD (DW10C), RHD (DW10CTED4), RHE (DW10CTED4), RHF (DW10BTED4), RHG (DW10UTED4), RHH (DW10BTED4), RHH (DW10CTED4), RHH (DW10C), RHK (DW10CTED4), RHK (DW10UTED4), RHM (DW10CTED4), RHR (DW10BTED4), RHT (DW10ATED4/L4), RHV (DW10UTD), RHS (DW10ATED), RHW (DW10ATED4), RHX (DW10BTED/L3), RHY (DW10TD), RHZ (DW10ATED), RHZ (DW10ATED/L3), DW10TD (RHY), DW10CD (AHZ), DW10CE (AHY), DW10UTD (RHV), DW10CTED4 (RHD), DW10CTED4 (RHE), DW10BTED4 (RHF), DW10BTED4 (RHG), DW10BTED4 (RHR), DW10CTED4 (RHH), DW10CTED4 (RHR), DW10UTED4 (RHG), DW10UTED4 (RHK)
Associated Tool: VSE5843 - Timing Tool Kit & Timing Chain/Pump Remove-Install Kit - Ford - Diesel
Product Guarantee:
1 Year
Catalogue Page:
Page 406
Downloadable Files:
Payment & Security
Your payment information is processed securely. We do not store credit card details nor have access to your credit card information.