Description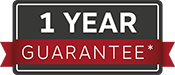 Sealey Diesel Engine Timing Tool Kit - for BMW M47/M57, Land Rover TD4/TD6, MG 2.0D, GM 2.5D - Chain Drive
Camshaft setting and flywheel locking tools to cover BMW M47/TU/T2 and M57/TU/T2 diesel engines used in BMW, Land Rover, MG/Rover and Vauxhall/Opel models.
Supplied in storage case.

Specification:
Model No VSE5666
Applications:
BMW 1 Series: 118d E87 (04-07), 120d E87 (04-07)
BMW 3 Series: 318d/td Compact E46 (01-05), 318d/td E90/91 (05-08), 320d/td Compact E46 (98-05), 320d/cd E90/91 (05-08), 325d E90/91/92/93 (02-10), 330d/cd E46/90/91/92/93 (99-07), 335d E90/91/92 (06-11)
BMW 5 Series: 520d E39/60/61 (00-09), 525d/xd E39/60/61 (00-10), 530d/xd E46/60/61 (98-10), 535d E60/61 (04-10)
BMW 6 Series: 635d E63/64 (07-11)
BMW 7 Series: 730d/ld E38/65/66 (98-08)
BMW X Series: X3 2.0d E83 (04-07), X3 3.0d/sd E83 (03-10), X5 3.0d E53/E70 (00-10), X6 3.0d E71/72 (08-10), X6 3.5d E71/72 (08-10)
Land Rover: Freelander Td4 (00-06), Range Rover Td6 (02-06)
MG/Rover: MG-ZT/T (01-05), Rover 75 CDT/CDTi (99-05)
Vauxhall/Opel: Omega-B (01-03)
Brand: Sealey
Engine Codes:
BMW:
2.0D: M47, M47T2, M47TU
2.5D: M57, M57T2, M57TU
3.0D: M57, M57T2, M57TU
Land Rover:
2.0D: 204D3 (TD4)
3.0D: 306D1 (TD6)
MG/Rover:
2.0D: M47R
2.0D CDT: M47R
Vauxhall/Opel:
2.5D: Y25DT
Nett Weight: 1.37kg
OEM Tools:
BMW: 11.2.300/12-108, 12-171/KM-813, 11.3.340/12-172/KM-823, 11.5.180, 11.6.080, 11.6.321/12-173/KM-6267, 11.6.322/12-174/KM-6267
Product Guarantee:
1 Year
Catalogue Page:
Page 389
Downloadable Files:
Payment & Security
Your payment information is processed securely. We do not store credit card details nor have access to your credit card information.