Description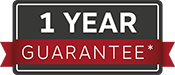 Sealey Diesel Engine Timing Tool Kit - for Ford, Fiat, JLR, LDV, PSA 2.0D, 2.2D, 2.4D, 3.2D - Chain Drive
Provides timing retention for Ford 2.0, 2.2, 2.4 and 3.2 Duratorq 'Puma' chain diesel engines.
Kit comprises Flywheel Locking Pins (common rail and non-common rail), Camshaft and Injection Pump Locking Pins, Tensioner Locking Pin.

Specification:
Model No VSE5842
Applications:
Ford: Mondeo (00-07), Ranger (11-17), Transit (00-14)
Citroen: Relay/Jumper III (06-12)
Fiat: Ducato (06-14)
Jaguar: X-Type (03-10)
Land Rover: Defender TD4 (06-11)
LDV: Convoy (02-06)
Peugeot: Boxer III (06-14)
Associated Tools: VSE5944 - Auxiliary Belt Tension Tool
Brand: Sealey
Engine Codes:
2.0D: ABFA, D3FA, D5BA, D6BA, F3FA, FIFA, FMBA, FMBB, HJBA, HJBB, HJBC, HJBE, N7BA, N7BB, SDBA
2.2D HDi/Tdi: 4HV, CVRB, CYFA, CYFB, CYFC, DRFA, DRFB, DRFC, P22DTE(4HG), P22DTE(4HH), P22DTE(4HJ), P22DTE(4HM), P22DTE(4HU), P22DTE(4HV), P8FA, P8FB, PGFA, PGFB, QJBA, QJBA(BG), QJBB, QJBC, QJBD, QVFA, QWFA, SRFA, SRFB, SRFC, SRFD, SRFE, UHFA, USRA
2.4D Di/TDCi: 244DT, D2FA, D2FB, D4FA, DOFA, F4FA, FXFA, H9FA, H9FB, H9FD, JXFA, JXFC, PHFA, PHFC, ZSD 424
3.2D TDCi: SAFA, SAFB
Nett Weight: 0.42kg
OEM Tools:
Ford: 303-698 (21-251), 303-675 (21-234)
Citroen/Peugeot: 0198.B2, 0198.A, 0198.J
Fiat: 2.000.016.500, 2.000.017.100
Jaguar: 303-698
Land Rover: 303-698
LDV: LDV167, LDV173
Product Guarantee:
1 Year
Catalogue Page:
Page 402
Downloadable Files:
Payment & Security
Your payment information is processed securely. We do not store credit card details nor have access to your credit card information.