Description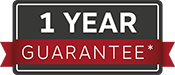 Sealey Diesel Engine Timing Tool Kit - for Ford, Jaguar, Land Rover, Volvo 2.0D, 2.2D/TDCi/TD4 - Belt Drive
Contains flywheel locking tools and camshaft pin for engine timing and timing belt replacement on Land Rover 2.2DTD4, Volvo 2.0D and Ford 2.0/2.2TDCi models.

Specification:
Model No VSE6126
Applications:
Ford: C-Max (07-18), Grand C-Max (10-20), Focus (04-18), Focus C-Max (03-17), Galaxy (06-18), Kuga (08-17), Mondeo (07-18), S-Max (06-18)
Jaguar: XF (11-15)
Land Rover: Freelander 2 TD4 (06-15), Range Rover Evoque (11-15)
Volvo: C30 (06-10), C70 (06-10), S40 (03-10), S80 (07-10), V50 (04-10), V70 (07-10)
Brand: Sealey
Engine Codes:
2.0D TDCi: D4204T, D4204T2, AZBA, AZBC, AZWA, G6DA, G6DB, G6DC, G6DD, G6DE, G6DF, G6DG, IXDA, KLBA, KLWA, LPBA, QXBA, QXBB, QXWA, QXWB, T7CE, T7CJ, T7CK, T7CL, T7DA, T7DB, T7MA, T7MB, T8CH, T8CD, T8CJ, T8CL, T8DF, TXBA, TXDA, TXDB, TXWA, TYBA, TYDA, TYWA, UFBA, UFDA, UFDB, UFWA, UKBA, UKDA, UKDB, UKWA
2.2D TD4/TDCi: DW12CTED4, DW12BTED/224DT, KNBA, Q4BA
2.2D (Jaguar): AJi4D/224DT
Nett Weight: 0.38kg
OEM Tools:
Ford, Jaguar, Land Rover, Volvo: 303-1270, 303-1272, 303-1277, 303-393-01, 303-735, 303-1059, 303-393/303-393A, 999-7119, 999-7120, 999-7121, 999-7122
Product Guarantee:
1 Year
Catalogue Page:
Page 402
Downloadable Files:
Payment & Security
Your payment information is processed securely. We do not store credit card details nor have access to your credit card information.