Description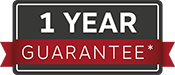 Sealey Diesel Engine Timing Tool Kit - for VAG 1.4D, 1.6D, 2.0D Belt Drive
Covers the new generation 3 and 4-cylinder common rail diesel engines.
Includes the tools required for setting the camshaft drive gears within the cylinder head.

Specification:
Model No VSE6281
Applications:
Audi: A1 (15-17), A3 (09-16), A3 Sportback (09-16), A3 Cabriolet (09-16), A3 Saloon (13-16), A4 (13-15), A4 Allroad (13-15), A4 Quattro (13-15), A5 (13-15), A5 Coupe (13-17), A5 Cabriolet (13-17), A5 Sportback (13-17), A6 (11-17), Q3 (13-15), Q5, (13-15), TT (14-17)
Seat: Alhambra (10-17), Leon (12-17), Leon ST (13-17)
Skoda: Octavia III (13-17)
VW: CC (15-17), Golf VI (09-13), Golf VII (12-17), Golf VII Estate (13-17), Golf Alltrack (14-17), Golf SV/Sportsvan (14-17), Passat (11-17), Passat Alltrack (15-17), Sharan (11-17), Tiguan (10-15), Transporter T6 (15-19)
Brand: Sealey
Engine Codes:
1.4D TDi: CUSA, CUSB, CUTA
1.6D TDi: CXMA, CLHA, CRKB, CLHB, CXXB, CRKA
2.0D TDi: CFFA, CRBC, CRBD, CRFA, CRFC, CRLB, CRLC, CUNA, CNHA, CNHC, CSUA, CSUD, CUVA, CUVC, DFLA, DFCA, DFLD, DFMA, CKFB, CRKB, CRMB, CKFC, CRVA, CRVC, CUPA
Nett Weight: 1.46kg
OEM Tools:
VAG: T10490, T10492, T10051, 3359, T10060, T10264, T10265
Product Guarantee:
1 Year
Catalogue Page:
Page 428
Downloadable Files:
Payment & Security
Your payment information is processed securely. We do not store credit card details nor have access to your credit card information.