Description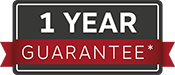 Sealey Diesel/Petrol Engine Timing Tool/Chain in Head Service Kit - for VAG, Ford - 1.6, 1.8, 1.8T, 2.0 - Belt/Chain Drive
Essential timing tools for timing belt replacement on a huge range of VAG and Ford diesel or petrol engines.
Also suitable for chain in head service and tensioner applications on 1.8, 1.8T engines.
Includes camshaft, injection pump locking tools and cambelt tensioner tools.

Specification:
Model No VSE5851
Applications:
Audi: 80 (91-96), A3/Sportback (96-13), A4 (94-01), A6 (94-05), S3 (99-03), TT (98-06)
Seat: Alhambra (96-10), Altea/Altea XL (04-12), Arosa (98-05), Cordoba (93-06), Exeo (09-10), Ibiza (93-06), Inca (95-04), Leon (99-12), Toledo (94-09)
Skoda: Fabia (99-07), Felicia (95-01), Octavia/Octavia Tour (96-10), Octavia II (04-13), Superb (02-08)
VW: Beetle (98-11), Bora (97-06), Caddy/Pick Up (80-15), Fox (05-07), Golf (80-12), Golf Plus (05-15), Jetta (80-11), Lupo (98-05), Passat (80-10), Polo (95-06), Santana (80-88), Sharan (95-10), Touran (03-10), Transporter (80-13), Vento (94-98)
Ford: Galaxy (95-00)
Associated Tools: VSE5852 - Service Position Front End Support Guide Set- VAG
Brand: Sealey
Engine Codes - Diesel:
1.7D: AHG, KY
1.7D SDi: AHB, AKU, AKW
1.9D: 1X, 1Y, ABL, AEF
1.9D Turbo: AAZ
1.9D SDi: AEY, AGD, AGP, AQM, ASX, ASY, AYQ
1.9D TDi: 1Z, AFF, AFN, AGR, AHF, AHH, AHU, ALE, ALH, ASV, AVG
Engine Codes - Petrol:
1.6: CR, CY,CS IV, JK, JP, JR, JX, ME, RA
1.6: 1F, ADP, AEH, AEK, AFT, AHL, AKL, AKS, ALZ, ANA, APF, ARM, AUR, AVU, AWH, AYD, BFQ, BFS, BGU, BSE, BSF, CCSA, CHGA, CMXA
1.8: ABS, ADR, ADZ, AFY, AGN, AJP, APG, APT, AQE, ARG, ARH, AVV
2.0: 2E, AAC, AAE, ABF, ABK, ACE, ADY, AEG, AGG, AKT, APK, AQY, ATM, ATU, AWF, AWG, AXA, AZG, AZH, AZJ, AZL, AZM, BBX, BEH, BSX
Engine Codes - Petrol - Chain in Head:
1.8: AGN, AJP, APG, ADR, AFY, APT, ARG, AVV
1.8T: AEB, AGU, AJH, AJL, AJQ, AMK, AMU, ANB, APP, APU, APX, APY, AQA, AQX, ARX, ARY, ARZ, AUM, AUQ, AVC, AWC, AWU, AYP, BAM, BFV, BVP, BVR
Nett Weight: 1.40kg
OEM Tools:
VAG, Ford: U40021/2065A/U20006/MP-1-300/21-105, T20038/MP-1-312/3418, T10098, 2064/U20003/23-047, 3359/MP-1-301/U40074, T20102, MP-1-302/V159/U30009, T10020/3387, T10092, T40011, T20044/3366
Product Guarantee:
1 Year
Catalogue Page:
Page 429
Downloadable Files:
Payment & Security
Your payment information is processed securely. We do not store credit card details nor have access to your credit card information.