Description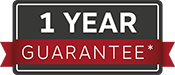 Sealey Digital Automotive Analyser 15-Function with Inductive Coupler/Infrared Temperature Probe
15-Function, auto-ranging automotive diagnostic multimeter with infrared thermometer attachment.
Combination digital/bar graph display gives accurate indication of component outputs.
Large, easy-to-read high contrast display with bright, white back light.
Workshop-tough, durable case with integral stand and auto power shut-off.
High-speed processing circuitry reads standard automotive parameters including duty cycle and pulse width making this tool ideal for testing fuel injection systems. Features auto-ranging, and data-hold functions with overload protection on all ranges.
Includes relative functions including min./max. and peak hold.
Supplied with inductive coupler, infrared temperature probe, test probes and thermocouple in storage case.

Specification:
Model No TA304
Brand: Sealey
Nett Weight: 360g
Tach (rpm): 2-10Cyl, 4-Stroke 600-4000 (x1)rpm, 600-12000 (x10)rpm
Dwell: 4Cyl 0-90°, 5Cyl 0-72°, 6Cyl 0-60°, 8Cyl 0-45°
AC Voltage: 400mV, 4V, 40V, 400V, 700V (Auto-Ranging)
DC Voltage: 400mV, 4V, 40V, 400V, 1000V (Auto-Ranging)
AC Current: 400µA, 4000µA, 40mA, 400mA, 4A, 20A (Auto-Ranging)
DC Current: 400µA, 4000µA, 40mA, 400mA, 4A, 20A (Auto-Ranging)
Capacitance: 40nF, 400nF, 4µF, 40µF, 400µF, 4mF, 40mF (Auto-Ranging)
Frequency: 0.001Hz-9.99MHz (Auto-Ranging)
Duty Cycle: 0.1-99.9%
Pulse Width: 0.1-10ms
Resistance: 400Ω, 4kΩ, 40kΩ, 400kΩ, 4MΩ, 40MΩ (Auto-Ranging)
Continuity: <30Ω Continuity Buzzer 2kHz
Temperature: -20 to +760°C, -4 to +1400°F
IR Temperature: -20 to +280°C, -4 to +536°F
Diode Check: Yes
Transistor Test: No
Back Light: Yes
Bar Graph Display: Yes
Display Hold: Yes
Auto-Ranging: Yes
Inductive Coupler: Yes
PC Interface: No
Digits Height: 20mm
Auto Power Off: Yes
Low Battery Indicator: Yes
Batteries (supplied): 9V (PP3)
Hi-Impact Case: Yes
Size (L x W x D): 182 x 82 x 55mm
Product Guarantee:
1 Year
Catalogue Page:
Page 465
Downloadable Files:
Payment & Security
Your payment information is processed securely. We do not store credit card details nor have access to your credit card information.