Description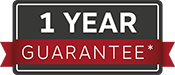 Sealey Petrol/Diesel Engine Flywheel Locking Tool Set - for Ford - Belt Drive
Associated tool for use in conjunction with a number of Ford timing tool kits for locking the crankshaft in timed position by locating into flywheel.
Also suitable for counter-holding crankshaft when releasing or tightening crankshaft pulley bolts.
Used on a wide range of Ford engines, particularly diesel 1.8TDdi/TDCi and 2.0TDCi, petrol 1.6Ti-VCT and later 1.25/1.4 16v Duratec.

Specification:
Model No VSE5945
Brand: Sealey
Nett Weight: 0.35kg
Adaptor Lengths: 11, 29, 42mm
OEM Tools: 303-393A, 393-393-02
Application(s):
Ford: Courier (00-02), C-Max (03-18), Fiesta (00-13), Fusion (02-12), Focus (98-18), Focus C-Max (03-07), Galaxy (06-18), Grand C-Max (10-18), Kuga (06-10), Mondeo (07-15), S-Max (06-18), Tourneo Connect (02-13), Transit Connect (02-13)
Engine Codes:
1.5: UNCJ, UNCK
1.6: ASDA, ASDB, AZWA, AZWC, BHDA, BHDB, BHPA, C9DA, C9DB, C9DC, F6JA, F6JB, F6JC, F9DA, F9DB, FFBA, FFDA, FFWA, FYDA, FYDB, FYDC, FYDD, FYDH, FYJA, FYJB, FYJC, G6DA, G6DB, G6DC, G8DA, G8DB, HCBP, HCPA, HCPB, HHDA, HHDB, HHJA, HHJB, HWDA, HWDB, HXDA, HXDB, HXJA, HXJB, IQDA, IQDB, IQDC, KGBA, KHBA, KKDA, KKDB, MUDA, MUDD, P7PA, P9PA, P9PB, PNBA, PNDA, QXWA, QXWB, QYBA, QYWA, R2PA, R3PA, RHBA, RTN, RTP, RTQ, RWPA, RWPC, SIDA, UNCJ, UNCK, XTDA, XTDB
Product Guarantee:
1 Year
Catalogue Page:
Page 441
Downloadable Files:
Payment & Security
Your payment information is processed securely. We do not store credit card details nor have access to your credit card information.