Description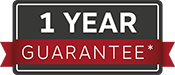 Sealey Petrol Engine Belt Replacement & Chain in Head Service Kit - VAG 1.8/1.8T, 2.0 FSi/TFSi/TSi, 2.0 S/R
Suitable for belt tensioning the huge range of VAG 1.8/1.8T, 2.0 FSi/TFSi twin camshaft engines.
These belt drive engines also have a chain in head connecting the two camshafts.
The kit includes the tools necessary for servicing the chain in head and establishing correct valve/camshaft timing.

Specification:
Model No VSE6171
Applications:
Audi: A3 (96-09), A4 (94-09), A6 (95-11), S3 (99-13), TT (98-14)
Seat: Alhambra (97-10), Altea/Altea XL (06-09), Cordoba (99-02), Exeo (09-10), Ibiza (99-02), Leon (99-13), Toledo (99-09)
Skoda: Octavia/Octavia Tour (98-10), Octavia II (04-09)
VW: Beetle (99-11), Bora (97-04), Eos (06-10), Golf (97-12), Golf Plus (05-09), Jetta (05-09), Passat (96-10), Scirocco (09-14), Sharan (97-10), Touran (03-09)
Associated Tool: VSE5852 - Service Position Front End Support Guide Set - VAG
Brand: Sealey
Engine Codes:
1.8: ADR, AFY, AGN, AJP, APG, APT, AQE, ARG, ARH, AVV
1.8T: AEB, AGU, AJH, AJL, AJQ, AMK, AMU, ANB, APP, APU, APX, APY, AQA, AQX, ARX, ARY, ARZ, AUM, AUQ, AVC, AWC, AWT, AWU, AYP, BAM, BFV, BVP, BVR
2.0 FSi: AXW, BHD, BLR, BLX, BLY, BMB, BVX, BVY, BVZ
2.0 TFSi/S/R/TSi: AXX, BPY, BWA, BGB, BPG, BPJ, BUL, BWE, BWT, BYK, BHZ, BZC, BWJ, BYD, CDLA, CDLB, CDLC, CDLD, CDLF, CDMA
Nett Weight: 1.55kg
OEM Tools:
VAG: T10020, T10115, T10252, T40011, 3366, T10060, T10092
Product Guarantee:
1 Year
Catalogue Page:
Page 433
Downloadable Files:
Payment & Security
Your payment information is processed securely. We do not store credit card details nor have access to your credit card information.