Description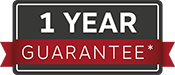 Sealey Petrol Engine Timing Tool Kit - for BMW 1.8, 2.0 N42/N46/N46T - Chain Drive
Suitable for setting and adjusting the timing on N42 and N46 engines with the Valvetronic system.
Also includes tools to align the twin Vanos unit.

Specification:
Model No VSE5911A
Application(s):
BMW 1 Series: 118i E81/82/87/88 (04-14), 120i E81/82/87/88 (04-14)
BMW 3 Series: 316i/ti Compact E46 (01-07), 318i/ti Compact E46 (01-07), 318i E90/91/92/93 (05-12), 320i E90/91/92/93 (05-12)
BMW 5 Series: 520i E60/61 (07-10), Z4 2.0 E85/86 (04-09)
BMW X Series: X1 sDrive 18i E84 (10-12), X1 xDrive 18i E84 (10-12), X3 2.0 E83 (05-10)
Associated Tool(s): VSE6156 - Balance Shaft Alignment Tool Kit - BMW, Mini, Citroen, Peugeot - Chain Drive, VSE5926 -Petrol Engine Camshaft/Carrier Removal/Installation Kit - BMW 1.8, 2.0 N42/N46/N46T - Chain Drive
Brand: Sealey
Engine Codes:
1.8: N42; B18A, N46; B18
2.0: N42; B20A, N46; B20, B20B, N46T; B20, B20B, B20BD, B20BZ, B20O2, B2O2
Nett Weight: 1.88kg
OEM Tool(s):
BMW: 11.5.120, 11.9.190, 11.9.270, 11.9.291, 11.9.292, 11.9.293, 11.9.340, 11.9.350
Product Guarantee:
1 Year
Catalogue Page:
Page 393
Downloadable Files:
Payment & Security
Your payment information is processed securely. We do not store credit card details nor have access to your credit card information.