Description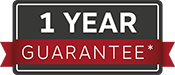 Sealey Petrol Engine Timing Tool Kit, GM, Chevrolet, Suzuki 1.0, 1.2, 1.4, 1.6 - Chain Drive
Covers a wide range of Vauxhall/Opel and Chevrolet petrol engines.
Includes the necessary tools for setting and locking the camshafts and crankshaft.
Also includes the pins for locking the timing chain tensioner, locking tools for 1.0, 1.2, 1.4, 1.6 EcoTec/ecoFLEX (codes X and Z) chain engines, and the timing disc position gauge for the timing sensor on the inlet camshaft.
Supplied in storage case with instructions and a warning tag.

Specification:
Model No VS5235
Application(s):
Vauxhall/Opel: Agila (00-08), Agila-B (08-10), Adam (12-18), Adam Rocks (14-18), Ampera (11-16), Astra-G (98-06), Astra G Classic II (03-10), Astra-H (04-11), Astra-J (09-18), Cascada (13-18), Combo (04-12), Corsa-B (97-00), Corsa-D (06-14), Corsa-C (00-14), Corsa-E (15-18), GTC (15-18), Insignia (11-17), Meriva-A (04-10), Meriva-B (10-17), Mokka (12-16), Mokka X (16-18), Tigra-B (04-10), Zafira-C Tourer (12-18)
Chevrolet: Aveo (11-15), Cruze (11-15), Orlando (11-15), Trax (13-15), Volt (12-14)
Holden: Volt (12-14)
Cadillac: ELR (14)
Suzuki: Wagon R (05-08)
Brand: Sealey
Engine Codes:
1.0: A10XEP
1.2: A12XEL, A12XER, LWD/A12XEL, L2Q/A12XEL, LWD/B12XEL
1.4: A14XEL, A14XER, LUJ/A14NET, LDD/A14XEL, LDD/A14XER, L2Z/A14XEL, LDD/B14XEJ, LDD/B14XEL, LDD/B14XER, LUJ/B14NEH, LUH/A14NEL, LUJ/A14NEL, LUJ/B14NEL, LUJ/A14NET, LUJ/B14NET, LDD, LUU
1.6: LDE/A16XER, LDE/B16XER
Nett Weight: 1.95kg
OEM Tool(s):
GM: EN-499-78, EN-49977-100, EN-49977-200, KM-6130, KM-952, KM-953, KM-953-A, KM-954, KM-955, KM-955-1, KM-955-2
Suzuki: 09919-08310, 09919-58310, 09912-38310, 09919-58320
Product Guarantee:
1 Year
Catalogue Page:
Page 421
Downloadable Files:
Payment & Security
Your payment information is processed securely. We do not store credit card details nor have access to your credit card information.