Description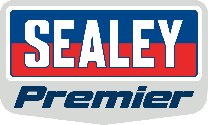 #N/A
Sealey Premier Topchest & Rollcab Combination 14 Drawer with Ball-Bearing Slides & 1233pc Tool Kit
Heavy gauge steel with double wall construction for extra strength and durability.
Rust and solvent resistant powder coat paint finish.
Ball-bearing drawer slides provide superior performance and carry heavier loads.
Each drawer fitted with catch to prevent unexpected opening.
Side mounted cylinder locks, supplied with two keys.
Perforated side panels for hanging tools and accessories.
Package includes:
AP2403 - Topchest 6 Drawer with Ball-Bearing Slides
AP2408 - Rollcab 8 Drawer with Ball-Bearing Slides
1233pc Tool Kit arranged in 28 Themed Tool Trays - Includes Model No's: TBT01, TBT02, TBT03, TBT04, TBT05, TBT06, TBT07, TBT08, TBT09, TBT11, TBT12, TBT13, TBT14, TBT15, TBT16, TBT17, TBT18, TBT19, TBT23, TBT24, TBT25, TBT26, TBT27, TBT28, TBT29, TBT30, TBT31, TBT32, TBTB (x2).
You may also refer to the individual Model No. for full specification.
10 Year Guarantee*

Specification:
Model No APTTC02
Brand: Sealey Premier
Overall Size (W x D x H):
Complete Unit (APTTC02): 765 x 465 x 1495mm
6 Drawer Topchest (AP2403): 690 x 465 x 535mm
8 Drawer Rollcab (AP2408): 765 x 465 x 960mm
Tool Tray Descriptions:
TBT01 - Combination Spanner Set 13pc Metric TBT02 - Pliers Set 4pc
TBT03 - Circlip Pliers Set 4pc TBT04 - Locking Pliers & Adjustable Wrench Set 4pc
TBT05 - T-Handle TRX-Star* Key Set 8pc TBT06 - T-Handle Ball-End Hex Key Set 8pc
TBT07 - Hex/Ball-End Hex Keys & Socket Bit Set 29pc TBT08 - TRX-Star* Key, Socket Bit & Socket Set 35pc
TBT09 - Engineer's File Set 5pc TBT11 - Security TRX-Star*/Hex/Ribe/Spline Bit Set 60pc
TBT12 - Measuring & Cutting Set 6pc TBT13 - Flare Nut & Ratchet Ring Spanner Set 12pc
TBT14 - Screwdriver Set 6pc TBT15 - Riveter & 400 Assorted Rivet Set
TBT16 - Ratchet Crimper & 325 Assorted Insulated Terminal Set TBT17 - Precision & Pick-Up Tool Set 38pc
TBT18 - Punch & Impact Driver Set 25pc TBT19 - Socket Set 43pc 1/4"Sq Drive
TBT23 - Scraper & Hook Set 9pc TBT24 - Impact Socket Set 28pc 1/2"Sq Drive - Metric
TBT25 - Impact Socket & Adaptor Set 15pc Metric TBT26 - Tap & Die Set 33pc
TBT27 - Brake Wind-Back Tool Kit 18pc TBT28 - Oil Filter Wrench, Pliers & Drain Plug Set 21pc
TBT29 - Hammer-Thru Screwdriver Set 6pc TBT30 - Pry Bar, Hammer & Hacksaw Set 6pc
TBT31 - Socket Set 55pc 3/8" & 1/2"Sq Drive TBT32 - Ratchet, Torque Wrench, Breaker Bar & Socket Adaptor Set 13pc
TBTB - Tool Tray - Blank 176.5 x 397 x 55mm
Product Guarantee:
10 Years
Catalogue Page:
Page 988
Downloadable Files: