Description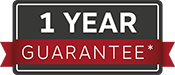 Sealey Torque Multiplier 1/2"-3/4"Sq Drive - for Ford EcoBoost Engine
The torque multiplier has a 1/2"Sq drive input and 3/4"Sq drive output.
A torque multiplier is needed to remove and refit the crankshaft pulley bolt.
Specially designed with the correct reduction ratio for the Ford EcoBoost engine.
Contains securing bracket and fixings.
Supplied in storage case with instructions.

Specification:
Model No VSE5180
Application(s):
Ford: B-Max (12-18), C-Max (12-20), Grand C-Max (17-20), EcoSport (13-20), Fiesta (12-20), Focus (12-20), Mondeo (15-18), Puma (19-20), Transit Courier (14-20), Transit Connect (13-20), Grand Tourneo Connect (13-18), Tourneo Courier (14-20), Tourneo Connect (18-20)
Brand: Sealey
Drive: 1/2"Sq Input (Female), 3/4"Sq Output (Male)
Engine Code(s):
1.0 EcoBoost: B3DA, B3GA, B7DA, B7JA, B7JB, M0JA, M1CA, M1CB, M1DA, M1DC, M1DD, M1JA, M1JC, M1JE, M1JH, M1JJ, M1JP, M1JU, M2DA, M2DB, M2DC, M2GA, M2GB, P4JA, P4JB, P4JC, P4JD, SFCA, SFCB, SFCC, SFCD, SFCE, SFCF, SFDA, SFDB, SFDC, SFJA, SFJB, SFJC, SFJD, SFJE, SFJH, SFJJ, SFJK, SFJL, SFJN, SFJP, XMJA, XMJB, XMJC, XMJD, YYJA, YYJB, YYJC, YYJD, YYJF, YYJG
1.1 EcoBoost: XPJA, XPJB, XPJC, XPJD, XYJA, XYJB, XYJC, XYJD, XYJE, YYJA, YYJB, YYJC, YYJD, YYJE, YYJF, YYJG
Gear Ratio: 1:5
Nett Weight: 6.22kg
Torque Rating(s): Maximum Rated Input; 300Nm(225lb.ft)
Product Guarantee:
1 Year
Catalogue Page:
Page 408
Downloadable Files:
Payment & Security
Your payment information is processed securely. We do not store credit card details nor have access to your credit card information.