Description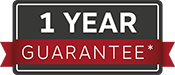 Autel Autel MaxiSYS® - Multi-Manufacturer Diagnostic Tool
Extraordinarily powerful Samsung Exynos Hexa-core processor.
8" 1024x768 LED-backlit glossy Multi-Touch capacitive display with IPS technology.
Internal reliable 32GB SSD for better performance.
Extremely easy-to-use with integrated vehicle communication interface.
Built-in 8-megapixel rear camera with auto-focus and flashlight.
802.11b/g/n Wi-Fi to access web resources.
Unique ergonomic design with rubberized outer protection and a rugged internal housing.
Built-in rechargeable lithium-polymer battery for up to 6 hours of continuous operation.
Open source Android Operating System for fast boot-up and multitasking.
Easy and intuitive navigation makes finding what you need simple and fast.
Extensive vehicle coverage for more than 80 US, Asian and European vehicle makes.
Exceptional OE-Level system coverage for all electronic systems.
Complete capabilities for codes, live data, active test, ECU information, adaptation, matching, etc.

Specification:
Model No MS906
Brand: Autel
Nett Weight: 0.96kg
Diagnostic System Comparison:
Central Processing Unit (CPU): Samsung Exynos Quad-Core Processor 1.3GHz
Operating System: Android 4.4 Kitkat
SSD Hard Drive: 32GB
Touchscreen Display: 8" 1024 x 768 LED Capacitive Touchscreen
Connectivity: Micro USB Wi-Fi
Dual Band 802.11 n Wi-Fi: 2.4GHz & 5GHz
Internal Battery: 5000mAh 3.7V Lithium-Polymer
Weight: 0.96kg
Camera (rear): 8 Megapixel, AF with Flash
Wireless VCI: No
Boot-Up Time: 20 Seconds
Complete OEM-Specific Coverage: Yes
Auto VIN Technology: Yes
MaxiFix Cloud-Base Information System: Yes
Workshop Manager Software: Yes
ECU Coding: Advanced
Subscription Based On-Line Updates: Yes
Optional 5.5mm Borescope Probe: No
Optional MaxiScope - Automotive Oscilloscope: No
Product Guarantee:
1 Year
Catalogue Page:
Page 443
Downloadable Files: