Description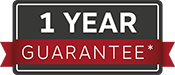 Sealey Diesel Injector Master Kit
Suitable for the removal of Bosch, Delphi, Denso, Siemens and Pumpe Duse diesel injectors.
Kit includes keys and deep open profile sockets, used to dismantle injectors, plus a selection of adaptors for attaching the slide hammer securely to the body of the injector.
Ball joint and choice of two sizes of slide hammer allow access in confined areas if required.
Contents: Slide Hammers; 1.3kg with 150mm Shaft, 4kg with 400mm Shaft, 4kg Slide Hammer Handle, Flexible Joint, 10mm Security Hex Key, Male Adaptors; 10 x 1.5, 16 x 1.5, 17 x 1, 20 x 1, 25 x 1, 27 x 1mm, Female Adaptors; 14 x 1.5, 27 x 1mm (3pc), Hexagonal Adaptors; 17mm (10 x 1.5 Female), 21mm (14 x 1.5 Female), C and J Adaptors (Pumpe Duse), Claw Adaptor, Injector Cap Sockets 1/2"Sq Drive; 25, 27, 29, 30mm.
Supplied in storage case.

Specification:
Model No VS2064
Brand: Sealey
Contents: Slide Hammers; 1.3kg with 150mm Shaft, 4kg with 400mm Shaft, 4kg Slide Hammer Handle, Flexible Joint, Security Hex Key 10mm, Male Adaptors; 10 x 1.5, 16 x 1.5, 17 x 1, 20 x 1, 25 x 1, 27 x 1mm, Female Adaptors; 14 x 1.5, 27 x 1mm (3pc), Hexagonal Adaptors; 17mm (10 x 1.5 Female), 21mm (14 x 1.5 Female), C & J Adaptors (Pumpe Duse), Claw Adaptor, Injector Cap Sockets 1/2"Sq Drive; 25, 27, 29, 30mm
Nett Weight: 11.73kg
Product Guarantee:
1 Year
Catalogue Page:
Page 485
Downloadable Files: