Description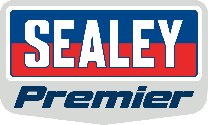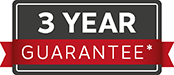 Sealey Premier Premier Engine Crane 3 Tonne - Fixed
Professional 3 Tonne fixed crane with parallel legs, designed to accommodate a standard size pallet and features heavy-duty forged hook.
Lowers rapidly with no load, whilst providing smooth, controlled lowering under load conditions.
Beam can be set in 4-positions, with a capacity of 2000kg at its full extension of 1870mm.
Crane features two pumps one for slow, safe controlled lifting and a quick lift pump.
Weighs 299kg and is suitable for workshop use.
3 Year guarantee*.
This item is heavy. Extra assistance must be provided at the delivery point to help its safe delivery.

Specification:
Model No PFC301
Brand: Sealey Premier
Height Jib Down: 1930mm
Height Legs Folded: n/a
Height of Frame: 265mm
Length Legs Extended: n/a
Length of Jib Position 1: 1430mm
Length of Jib Position 2: 1580mm
Length of Jib Position 3: 1730mm
Length of Jib Position 4: 1870mm
Length of Jib Position 5: n/a
Length: 2400mm
Lifting Capacity in Position 1: 3000kg
Lifting Capacity in Position 2: 2500kg
Lifting Capacity in Position 3: 2300kg
Lifting Capacity in Position 4: 2000kg
Lifting Capacity in Position 5: n/a
Max. Lift Ht at Jib Position 1: 2720mm
Max. Lift Ht at Jib Position 2: 2850mm
Max. Lift Ht at Jib Position 3: 2950mm
Max. Lift Ht at Jib Position 4: 3050mm
Max. Lift Ht at Jib Position 5: n/a
Nett Weight: 299kg
Rear Width: 1275mm
Width Front Frame: 1300mm
Width Inside Front Frame: 1100mm
Product Guarantee:
3 Years
Catalogue Page:
Page 319
Downloadable Files: